Catechetical Year Theme 2016-2017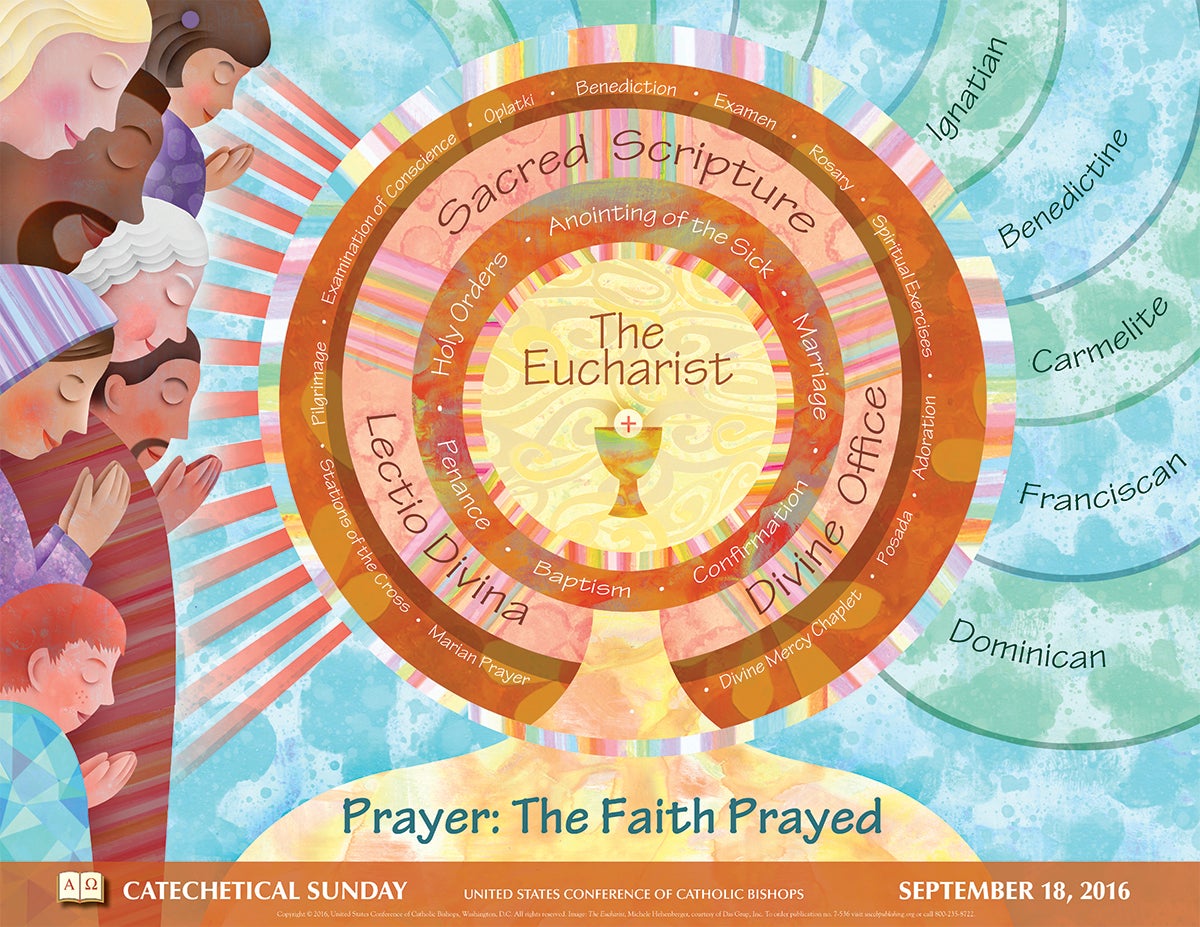 "Prayer: The Faith Prayed"

This year, the Church will celebrate Catechetical Sunday on September 18, 2016 and will focus on the theme "Prayer: The Faith Prayed." Those who the Community has designated to serve as catechists will be called forth to be commissioned for their ministry. Catechetical Sunday is a wonderful opportunity to reflect on the role that each person plays, by virtue of Baptism, in handing on the faith and being a witness to the Gospel. Catechetical Sunday is an opportunity for all to rededicate themselves to this mission as a community of faith.
Should you have any questions please call Ana Cardenas, Director of Religious Education, at 978-685-1111 ext. 30.
A Prayer for Catechists
O God our Heavenly Father, you have given us the gift of these catechists to be heralds of the Gospel to our parish family.
We lift them up to you in thanksgiving and intercede for them concerning their hopes and needs.
May we be attentive to the presence of your Word in them, a Word that lifts up and affirms, calls forth and challenges, is compassionate and consoles.
We pray that our parish family will always be blessed with those who have responded to the call to share in Christ's prophetic mission as catechists. May we, too, be open to the universal call to service that Christ addresses to all of his disciples, contributing our gifts to the communion of faith, the Church.
We ask this in Jesus' name.
Amen.
Copyright © 2010, United States Conference of Catholic Bishops, Washington, D.C. - All rights reserved.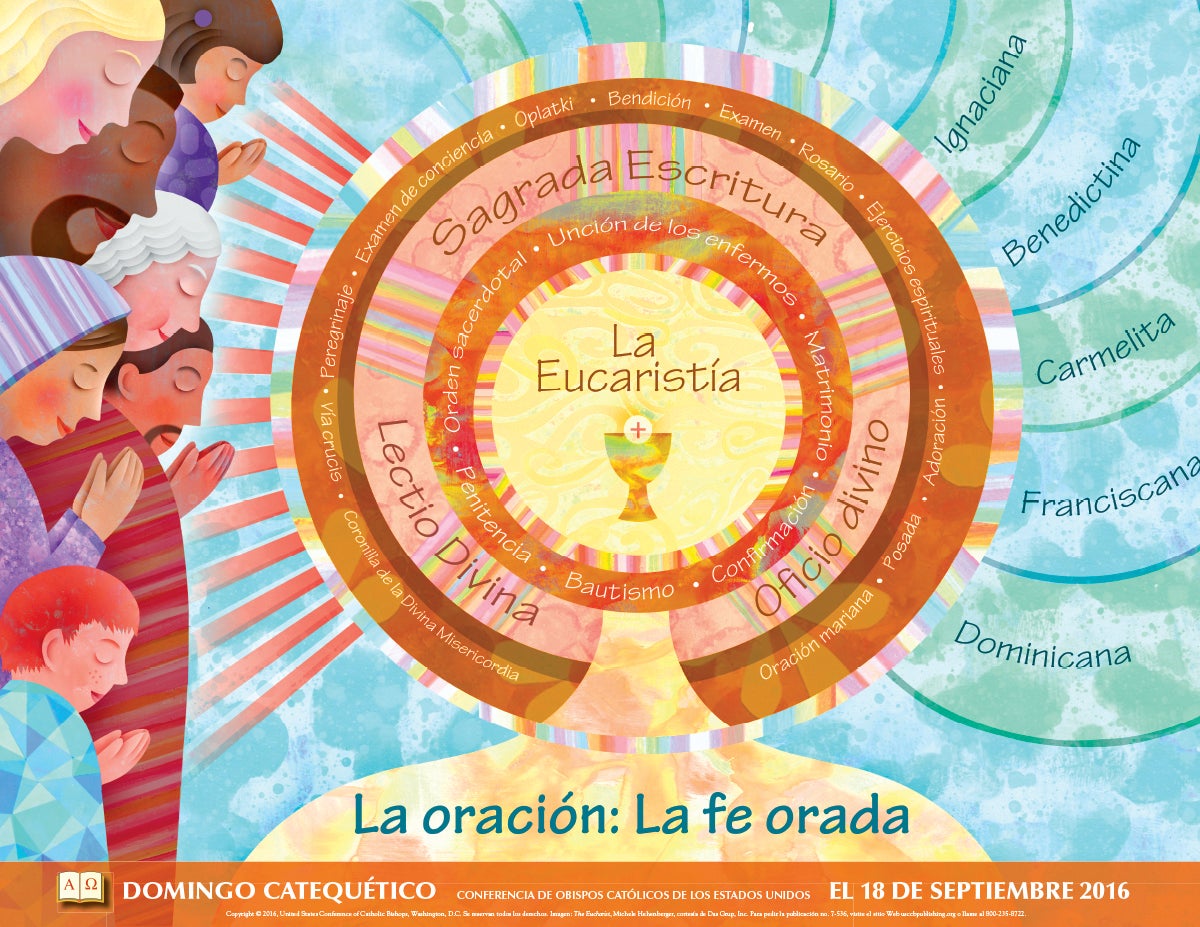 Tema Catequetico Año 2016-2017
"La oración: La fe orada"
Aquellos a quienes la comunidad ha designado para servir como catequistas serán llamados a recibir la comisión de su ministerio. El Domingo Catequético es una maravillosa oportunidad para reflexionar sobre el papel que tiene cada persona, en virtud del Bautismo, en transmitir la fe y dar testimonio del Evangelio. El Domingo Catequético es una oportunidad para que todos vuelvan a dedicarse a esta misión como comunidad de fe.
Oracion por los Catequistas
Oh Dios, nuestro Padre celestial, nos has dado el don de estos catequistas para que sean heraldos del Evangelio en nuestra familia parroquial.
Los presentamos ante ti en acción de gracias e intercedemos por ellos en sus esperanzas y necesidades.
Haz que estemos atentos a la presencia de tu Palabra en ellos, una Palabra que eleve y afirme, que convoque y desafíe, que sea compasiva y consuele.
Oramos para que nuestra familia parroquial siempre sea bendecida con aquellos que han respondido al llamado a compartir la misión profética de Cristo como catequistas. Que estemos también abiertos al llamado universal al servicio que Cristo dirige a todos sus discípulos, contribuyendo con nuestros dones a la comunión de la fe, la Iglesia.
Pedimos esto en el nombre de Jesús.
Amén.
Copyright © 2010, United States Conference of Catholic Bishops, Washington, D.C. - All rights reserved.